Toxic Hardwood Laminate Flooring
CBS 60 Minutes Lumber Liquidators Story
CBS 60 Minutes recently featured a news story on Lumber Liquidators laminate flooring. They tested 31 boxes of different types of wood flooring and 30 of those samples tested contained levels of formaldehyde emissions that exceed the limits set by CARB (California Air Resources Board). The highest-emitting Lumber Liquidators product tested released 13 times more formaldehyde than the CARB Phase 2 limits.
If you are concerned your laminate wood flooring may have excessive levels of formaldehyde, please contact us. We offer reliable cost-effective chemical analysis and monitoring ($89.00) of the air quality in your home.
Call us NOW!
(516) 322-8630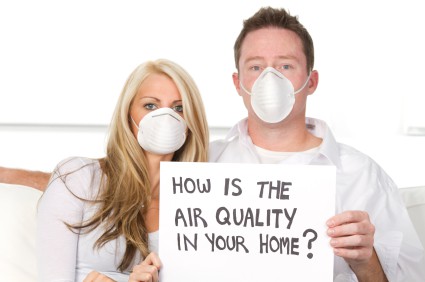 Dangers of Formaldehyde in laminate wood flooring
According to the United States Environmental Protection Agency:
"Formaldehyde a colorless, pungent-smelling gas, can cause watery eyes, burning sensations in the eyes and throat, nausea, and difficulty in breathing in some humans exposed at elevated levels (above 0.1 parts per million). High concentrations may trigger attacks in people with asthma. There is evidence that some people can develop a sensitivity to formaldehyde. It has also been shown to cause cancer in animals and may cause cancer in humans. Health effects include eye, nose, and throat irritation; wheezing and coughing; fatigue; skin rash; severe allergic reactions. May cause cancer."
Formaldehyde is listed as a a probable human carcinogen (cancer causing agent) by the U.S. Environmental Protection Agency.
In 2011, the National Toxicology Program named formaldehyde as a known human carcinogen in their 12th Report on Carcinogens.
If your hardwood flooring does exceed safe levels of formaldehyde, we can remove and dispose of the toxic flooring and replace with the hardwood flooring of your choice.
Call us NOW!
(516) 322-8630
Advanced Hardwood Flooring